Brand Purpose: Try Not To Poison People
In the advertising business today, Bob Hoffman is a voice of reason and a breath of fresh air. He is never afraid to point out the maddening groupthink that often shows up in the advertising industry. He is hired to speak all over the world about our business and to offer his insights and sometimes scathing criticisms.
The article below is from a recent edition of Bob's weekly newsletter. In short, he says that all of the high-minded brand purpose in the world is just "mumbo jumbo" if you and your company do not actually deliver on what you promise. Today, CEOs and CMOs often get mired in double-speak and marketing jargon when clear, cogent honesty and an inkling of transparency would better serve their cause…and their clients!
~ Mike Hallaron
By Bob Hoffman, The Ad Contrarian
One of the inescapable marketing clichés of the current era is "brand purpose." Delusional marketers think it's not enough to offer us satisfactory goods and services. They think we want to be their friends, and have relationships with them, and have conversations with them and exhibit "brand love."
"There is such a unique emotional component to this brand stemming from its authenticity and transparency about food… No one has such great tasting food that you feel good about eating like we do …Chipotle will become a brand that people want to know about, want to be a part of and want to wear as a badge."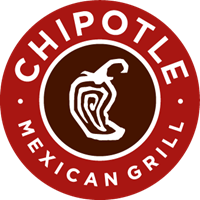 Yeah, right.
About a half-hour after Mr. Purpose Driven Drivel issued this claptrap news reports started rolling in…"On Wednesday, the Delaware General Health District announced that—as of July 31—it had received 518 inquiries from the public related to a possible outbreak of foodborne illness at a local Chipotle." The number is now 700 reportedly sick.
Of course, Chipotle has a long history of being a great enabler of the purpose-driven e-coli lifestyle.
But wait…there's more.
While the reports of sickness were being catalogued, Chipotle added insult to diarrhea with a "National Guacamole Day" promotion that went seriously south of the border. Trying to go all hipster/digital, Chipotle offered a free order of guac to anyone who ordered food online or through its app. I'm sure you can guess the rest — both the website and the app crashed.
What benefit do CMOs get from all this brand purpose bullshit? When you can't do anything right, hide behind philosophy.
And what do consumers think? "Badges? We don't need no stinkin' badges."
________________
Read Bob Hoffman's full biography here. www.blogger.com/profile/05158827977385952634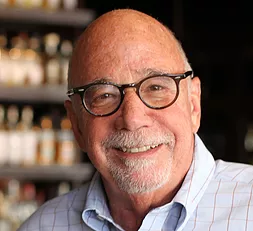 About Bob Hoffman
Bob Hoffman is a writer and speaker. Bob has been the CEO of two independent ad agencies and the US operation of an international agency. He is author of the popular "Ad Contrarian" blog and has written several books including "BadMen: How Advertising Went From A Minor Annoyance To A Major Menace," "Marketers Are From Mars, Consumers Are From New Jersey," and "101 Contrarian Ideas About Advertising" which became Amazon's #1 selling advertising book.