Campaign.
Political Advertising Strategy, Creative, and Media
Winning campaigns are forged long before the polls open.
Campaign is a political advertising consultancy within Hallaron Advertising Agency specifically focused on shaping winning political campaigns at the State and local level. Our Ignite brand discovery system will help you refine your message and image. We produce all of the communications and advertising elements you need to reach voters with 21st century digital media. We work beside your team to see you win on election day.
Tools for a winning political campaign.
Ignite Brand Discovery
Advertising Strategy
Candidate messaging
Campaign workshops
Art direction and logo design
Copywriting
Signage, brochures, handouts, emails, door hangers
Media planning and ad placement
Household IP ads
TV, OTT commercials
Social Mirror ads
Facebook, Instagram and LinkedIn ads
Video, Display, Native ads
Pay-Per-Click Ads
Outdoor, print, radio
Website design, planning, and development
SEO & organic search
Email marketing
Video production
Photography
E-commerce, landing pages, and online donations
Testimonial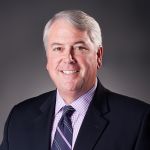 "Hallaron helped me organize my campaign marketing and solidify my message as a candidate. Excellent job."
~ Harry Hardman, President, Lone Star Groundwater Conservation District
Target your voters with the latest digital advertising
Get your campaign message in front of voters using TV, desktop, tablet, and mobile.  Hallaron uses AI, behavioral data and geographic targeting to serve your ads across the state and down to granular neighborhood audiences. Reach the voters you need to win!
Learn more about Digital Advertising Platforms offered.