Hallaron Advertising Agency
Graphic Artist (contract)
Job Type – Part-time, remote / WFH
Local to The Woodlands area preferred.
Hourly rate based on experience and portfolio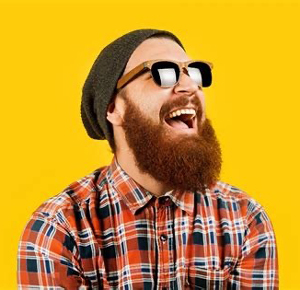 The Hallaron Advertising Agency is currently searching for a graphic artist to join our creative team. You will work with our agency team designing brands, marketing collateral, digital graphics and advertising campaign artwork. Marketing or advertising agency experience is preferred. Some business experience is a must in addition to the ability to follow art direction, brand guidelines and show a book of various graphic styles. Prepare to be mentored and learn a great deal.
We are looking for mature, capable candidates that are team and goal-oriented, have potential leadership skills, and are interested in an advertising agency career. We specialize in marketing strategy, advertising campaigns and media, and branding. We work with local, regional, national and international clients.
Essential Duties and Responsibilities:
Work directly with creative and accounts teams, understanding project art direction, aesthetic preferences, project or campaign needs, brand guidelines
Refine design work based on client and internal feedback
Develop unique logos, mood boards and other branding materials for clients based on brand strategy or campaign and project creative briefs
Design custom graphics for other online or print marketing projects, including print/digital collateral, websites, social media channels, ads, direct mailers, billboards, newsletters
Represent agency at industry and community functions
Ability to organize project calendar, work schedule and manage time including tracking of projects and work hours with agency software
Perform other duties as assigned and required
Qualifications:
Degree in Graphic Design / Advertising or related field. Comparable on-the-job experience is also welcomed
Mastery of Adobe Photoshop, InDesign, and Illustrator
Knowledge of prepress production, illustration and layouts preferred
Able to manage deadlines for multiple projects and meet them
Able to take direction and communicate aesthetic judgement to others effectively
Excellent written and verbal communication skills
Proficiency in Google Suite and Microsoft Office Suite (Excel, PowerPoint, and Word)
Willingness to learn new skills and ad agency practices
Team player attitude with the ability to handle many different personalities both internally and externally
Why Hallaron Advertising Agency
Over the past 15 years, Hallaron Advertising has built a reputation as an experienced strategic marketing agency with big ideas and creative firepower. We play hard and work even harder.
We offer a competitive salary and healthcare benefits, paid time off, and a discretionary bonus plan for full-time positions. Hallaron believes in growing with our team and encouraging long-term career planning, including opportunities to learn, lead, and grow within the agency. Based in The Woodlands, Hallaron is one of Houston's top 20 advertising agencies.
How to Apply
To apply, submit the Job Inquiry Request form located on this page or email jobs@hallaron.com, indicating your position of interest. You must include a cover letter and resume. All applications will be considered, and promising candidates will be contacted by email or phone.
No calls or drop-ins, please.
Hallaron Advertising is an Equal Opportunity Employer.  This company does not and will not discriminate in employment and personnel practices based on race, color, religion, sex, national origin, age, disability or genetics, veteran status, or any other basis prohibited by applicable law.  Hiring, transferring, and promotion practices are performed without regard to any of the factors listed above.