Hemingway's Shortest Story
It's called the Hemingway Challenge. Whether true or not, the tale goes that Ernest Hemingway was once challenged to write a story using the fewest words possible. He came up with a doozy with only six. Its brevity was second only to its emotional impact.
"For sale: baby shoes, never used."
In a split second, the words conjure up a tragic, sad feeling. Your mind races and you imagine young parents-to-be losing a child in pregnancy – stillborn. Only six words stir up the imagination and emotions. You cannot stop your mind from drawing this quick conclusion. This is great lesson for advertising.
Because our minds have been tuned over the millenia to optimize and take shortcuts, we instantly begin to fill in the blanks in Hemingway's story. It gives us just enough information to make an emotional connection and we begin to guess what unfolded.
In the same way, good advertising makes an instant emotional connection that demands our attention. We laugh, or cry, or fear. And it does it by using the simplest, shortest message or story. The longer the premise, the higher the chance it fails and our brain looks elsewhere for stimulation. We are drawn in to this story despite a swarm of other less interesting messages or commercials.
Keep your story short and clearly focused on one dramatic idea.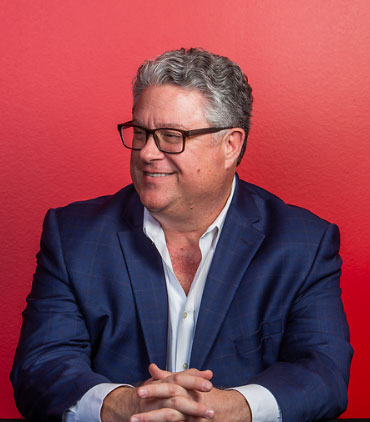 About Hallaron Advertising Agency
Mike Hallaron is founder and principal partner and has served as director of accounts at Hallaron Advertising Agency in The Woodlands, Texas since 2003. The agency works closely with clients supplying branding and advertising strategy and implementing effective, award-winning campaigns. More than just an idea shop, Hallaron is a full-service agency focused on increasing client's sales using branding, marketing, and media services.
(281) 299-0538
2002 Timberloch Place, Suite 420
The Woodlands, Texas 77380