Laying The Foundation of Your Brand With Vision and Mission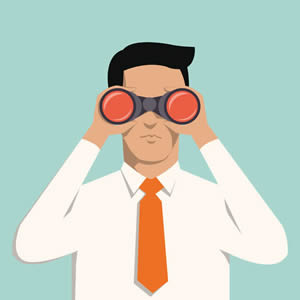 When our agency is conducting a rebrand or helping a new startup create a new brand strategy, the vision and mission statements frequently pose a problem. Simple tools meant to help direct and guide the company can be misunderstood. This leads to weak, meaningless and ineffectual brand cornerstones.
Before you can know where your organization is going and how it will get there, you have to know why brand foundations like statements of your vision and mission are necessary in the first place.
Why do we need Vision and Mission Statements?
What's the value to me and my company? Most of us roll our eyes at poorly crafted visions and missions because they are often glib, uninspiring double-talk. How often have we read "We are 100% committed to customer satisfaction" and known that statement was just so much manure?
Vision statements are important because they look to the future and help stakeholders and members of your company understand what the big picture goal is as you move forward together as a team. Here are the benefits of an effective vision statement:
Draw people to common goals in their work and build a sense of belonging
Give hope for a better future
Inspire members to realize their dreams through positive, effective action. Their work can make an impact!
Provide a longer-term basis for developing the other aspects of your action planning process: your mission, objectives and strategies.
Having a clear mission statement can:
Convert the broad dreams of your vision into more specific, action-oriented terms
Explain your goals to interested parties in a clear and concise manner
Enhance your organization's image as being competent and professional
Your customers, employees, business partners, vendors, the wider industry and even the public need to know what your company is about in some sense and where you hope to go.
I sum up vision and mission statements like this:
Your vision articulates your long-term strategy; your mission statement summarizes your tactical plan for getting there.
Writing you own vision and mission
If you cannot pay a branding firm or experienced marketers to write your vision and mission, here is what you need to remember as you strike out on your own.
Keep your statements brief and clear. Like any good business writing, the challenge is to get your central thought across with the fewest words.
Your vision should address the big picture. What do you aspire to become or whom do we hope to be in the future? Think of your vision statement as your strategy for success in a nutshell.
Your mission statement on the other hand defines how you will accomplish your vision in clear, actionable terms. Use action verbs not adjectives and long-winded descriptions. You mission is tactical and outcome-oriented communicating how the team will carry out the broader strategic vision.
Some great examples
Amazon's Vision Statement
"Our vision is to be earth's most customer-centric company; to build a place where people can come to find and discover anything they might want to buy online."
PepsiCo's Vision Statement
"PepsiCo's responsibility is to continually improve all aspects of the world in which we operate – environment, social, economic – creating a better tomorrow than today. Our vision is put into action through programs and a focus on environmental stewardship, activities to benefit society, and a commitment to build shareholder value by making PepsiCo a truly sustainable company."
Ford's Mission Statement
"We go further to make our cars better, our employees happier and our planet a better place to be."
Patagonia's Mission Statement
"Build the best product, cause no unnecessary harm, use business to inspire and implement solutions to the environmental crisis."
More reading:  24 Most Inspirational Mission Statements ~ Adweek; What Great Brand DO With Mission Statements: 8 Examples ~ Simple Marketing Now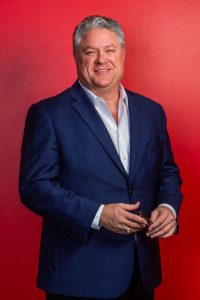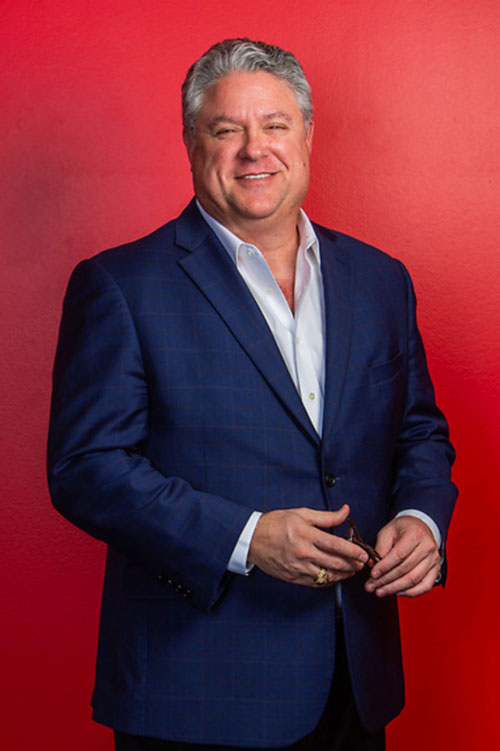 About Hallaron Advertising Agency
Mike Hallaron is principal partner and has served as director of accounts at Hallaron Advertising Agency in The Woodlands, Texas since 2003. The agency works closely with clients divining advertising strategy and implementing effective, award-winning campaigns. More than just an idea shop, Hallaron is a full-service agency focused on increasing client's sales using TV, radio, mobile, Web, outdoor and social media.
(281) 299-0538
2002 Timberloch Place, Suite 420
The Woodlands, Texas 77380