Les Binet on mistakes that advertisers are making today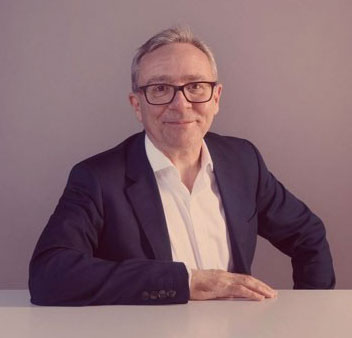 Les Binet is co-author of two of the most important works on the effectiveness of marketing and advertising in the last 30 years: Marketing in the Era of Accountability (2007), and The Long and the Short of it: Balancing Short and Long-Term Marketing Strategies (2013). Both were written in partnership with marketing expert and consultant Peter Field. Binet is an advertising agency veteran, a speaker, author, researcher and frequent subject of countless marketing articles and videos. He has personally worked on some the world's biggest brands.
In a 2022 interview with Tomas Lilja, Strategy Director of PHD Media Sweden, Binet pointed to three common mistakes he believes advertisers are making today.
TL: What are the top three biggest mistakes advertisers make today?
LB: The first mistake is probably not spending enough; I mean, there are many different kinds of errors that can be made, but I've often worked with companies that have maybe had great creative work, but they don't put enough money behind it. They don't have the share of voice, so they still fail. I'm a great advocate of great creative work and the importance of creativity.
If I had to choose between having a great ad with no money behind it and a good ad with a massive budget – I'd probably go for the good ad with a really big budget because media spending and share of voice really matter. Spending enough is important and spending it on the right things even more.
Another mistake related to the first one is cutting spending at the wrong time or making mistakes in deciding whether or not your advertising is working. I see this a lot where brands in the early days when sales are rising – find it quite easy to argue for more budget and more investment. But then typically, those companies will naturally reach a plateau, and they go: "Okay, now we need to cut spending!" And that's the thing you don't want to do!
Binet also said many advertisers are too distracted with the latest "shiny stuff". (Think apps, AI, ad tech, and personal technology.) He believes where they fail is not having a big picture plan that focuses on the long-term perception of the brand inside the human brain. While shorter ad campaigns and digital performance advertising can yield a sudden sales bump, they work most effectively in tandem with consistent brand positioning campaigns over time.
What is the most important thing your company says to customers? How often do you remind them of it? What do they think or feel when they see your advertisements, commercials, or logo?
LB: The biggest challenge is to focus on the big picture and the things unchanged in life, like aspects of human psychology and, consumer demands & marketing.
LES BINET
Les Binet is currently Head of Effectiveness at adam&eve DDB, and runs DDB Matrix, the network's econometrics consultancy. Over the years, Les has worked for a wide range of blue chip clients, including AXA, Barclaycard, Heinz, Nestlé, Phillips, Unilever, Virgin and Volkswagen.
RESOURCES
INTERVIEW: Les Binet on brand building: "60/40 is not an iron rule." – May 16, 2022
© PHD Media, May 16, 2022