Measuring effectiveness differently in the digital era
There are so many good marketing videos of Les Binet & Peter Field found on YouTube.
We encourage CMO's, VP's of Sales or Marketing, brand managers, marketing managers of all stripes, and small business owners to listen carefully and learn about the balance of long-term brand campaigns vs short-term advertising campaigns. You need both but understanding the relationship is imperative to the long-term success of your business.
Not all ad campaigns are judged and measured the same. Keeping your short-term, often more narrow sales goals for performance activations (think product ads and e-commerce) within the long-term brand framework is the challenge. We love to sit down with prospective clients and explore both sides of this marketing equation. Let us know if would like to look at the big picture with us. Just hit the Contact button now.
LES BINET
Les Binet is currently Head of Effectiveness at adam&eve DDB, and runs DDB Matrix, the network's econometrics consultancy. Over the years, Les has worked for a wide range of blue chip clients, including AXA, Barclaycard, Heinz, Nestlé, Phillips, Unilever, Virgin and Volkswagen.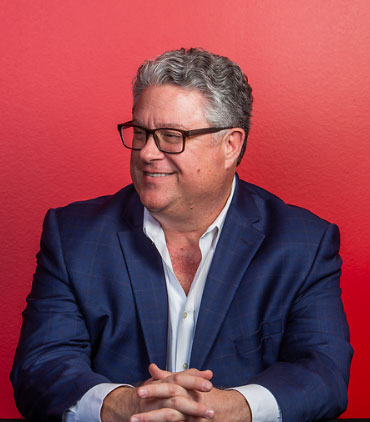 About Hallaron Advertising Agency
Mike Hallaron is founder and principal partner and has served as director of accounts at Hallaron Advertising Agency in The Woodlands, Texas since 2003. The agency works closely with clients supplying branding and advertising strategy and implementing effective, award-winning campaigns. More than just an idea shop, Hallaron is a full-service agency focused on increasing client's sales using branding, marketing, and media services.
(281) 299-0538
2001 Timberloch Place, Suite 500
The Woodlands, Texas 77380