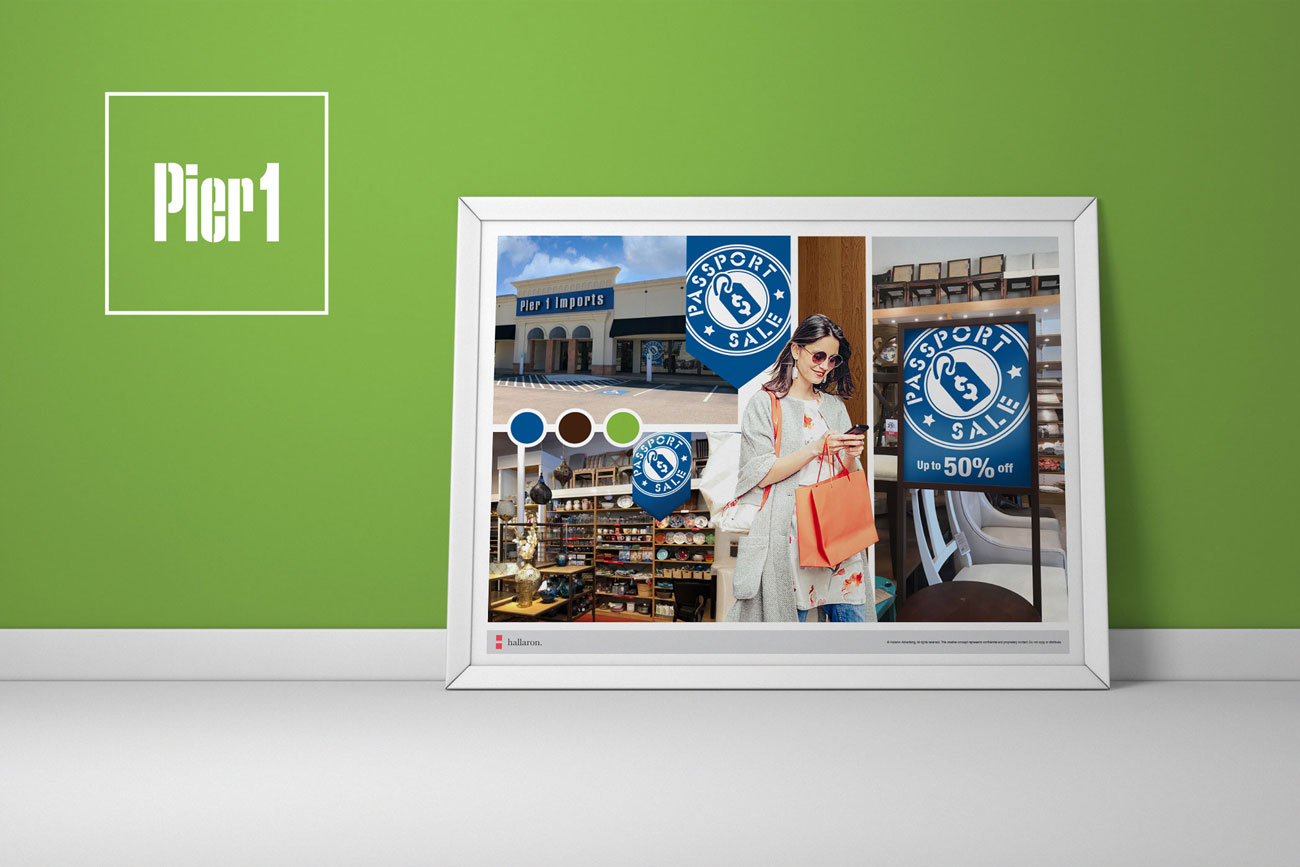 Helping Pier 1 redefine themselves.
This retail "blue blood" struggled to find their way in the age of digital transformation. Although Pier 1 was fully engaged with a major NYC agency, the home furniture and furnishings retailer engaged Hallaron as an idea incubator to bring fresh perspective and new ideas in support of local market activation. The client was trying to clarify their place in local retail markets even as they embraced an update to their aging legacy brand in the form of 2017's "This is Me" campaign.
Contributing brand thoughts and creative ad strategy, Hallaron focused on influencer marketing in selected markets exploring campaigns that would create renewed relevance for Pier 1 at the community level. The agency pitched new copy and story boards for TV and web campaigns to help personalize the customer journey. New TV spots and social ads focused on where inspiration comes from, how customers viewed Pier 1, and how they actually shop there – in the stores, through catalogs, or online.
A fresh creative approach. TV spots and more.
A fresh creative approach, including new brand designs and ad copy spurred the conversation as Pier 1 called on Hallaron to come up with something new and different.