Universal Pressure Pumping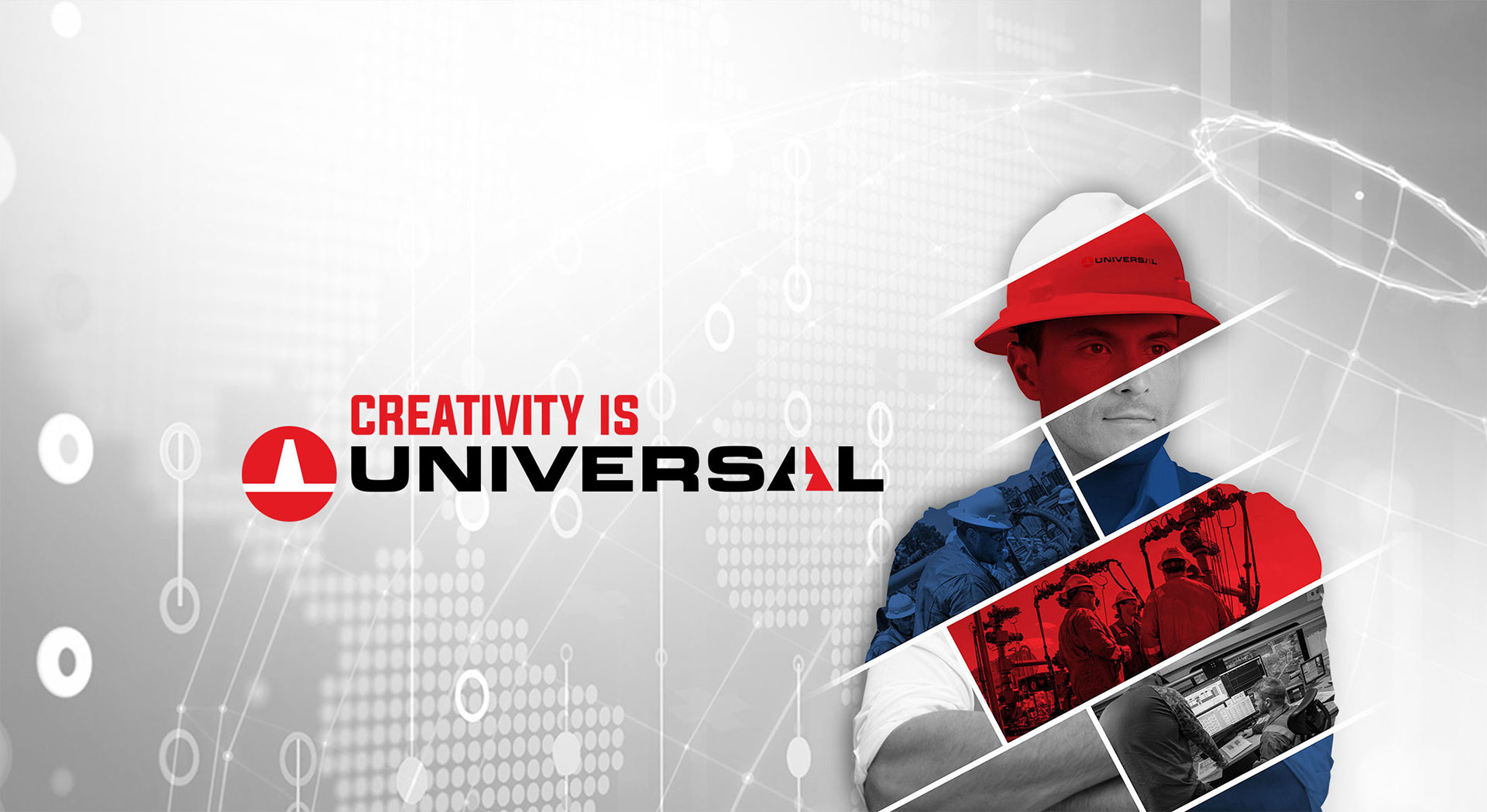 Overview.
Through Hallaron's work in the Oil & Gas industry, we were hired to build brand awareness for the pressure pumping and frac division of Patterson-UTI known as Universal Pressure Pumping (UPP). Research showed the company was widely known in the northeast but not Texas, Oklahoma and Colorado. This needed to change.
After Ignite brand workshops, and interviews with sales team members and customers, Hallaron created a new brand strategy for UPP. Hallaron created the tagline "Creativity is Universal". It was at the heart of a new campaign repositioning UPP among oilfield competitors and in the minds of customers.
The Strategy.
Using our Ignite diagnostic brand methodology, Hallaron's new strategy painted a picture from the research insights, views and opinions of actual customers and employees. During the rebrand project, the agency successfully produced:
Advertising Results.
Hallaron's ad campaign focused on print and digital ads in traditional Oil & Gas trade publications, plus digital display ads in five drilling states to reach potential Oil & Gas C-suite, decision-makers and engineers.
Additionally, Hallaron targeted ads to the annual Thrive Energy Conference held at Minute Maid Park in Houston, Texas. Thousands of industry professionals from the major oil companies as well as mid-size independents were served UPP ads using Geo-Framing. Weeks after the event, Hallaron served another round of digital ads using geo-retargeting to reach leads at home of the office on all devices. The campaign was a success for UPP resulting in uplift of brand awareness and name recognition.