The Choice Factory Explores Biases That Shape Consumer Buying Decisions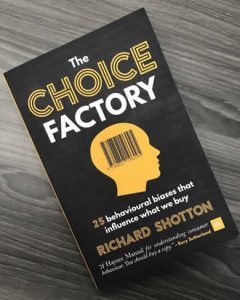 New book is a must-read for advertisers struggling to understand customer motivations
In The Choice Factory, author, behavioral economist and ad man Richard Shotton lays out the top 25 ingrained biases that almost all of us share, and that shape our decision-making and buying habits. It's juicy stuff for any marketer or advertising professional. The book provides practical guidance on how marketing plans can evolve to address the ways consumers actually behave instead of continually focusing on the ways we wish they would.
I originally began following Rich Shotton on Twitter, noting his posts on branding, advertising, and especially the burgeoning field of behavioral economics. Then we connected on LinkedIn and I became familiar with his new book. Following Shotton's ideas led me to Ogilvy & Mather (London) Vice-Chair Rory Sutherland, who has done as much as anyone to promote behavioral economics, expanding on the inner workings of this interesting field while speaking at advertising industry events and TED Talks.
Why is this important? David Ogilvy himself famously said, "The trouble with market research is that people don't think how they feel, they don't say what they think, and they don't do what they say." So, what are we to do when deciding on ad strategy and spending our clients' ad budgets? First off, understanding how people really think when evaluating shopping choices is vital.
Shotton says, "It all comes down to behavior. Luckily for us, there's a body of knowledge dedicated to fathoming consumer behavior: behavioral science. The findings in this field are robust. They're based on more than a hundred years of experiments by leading scientists from around the world, such as those by Richard Thaler, Robert Cialdini, and Leon Festinger. Surely, it's better to base your advertising approach on their experiments, rather than on the opinion of the highest paid person in the board room."
Explaining his rationale for writing the book, Shotton explains: "Over the last few years I've conducted dozens of experiments and worked with many brands and shown time and time again that the application of behavioral science improves effectiveness. I want more brands to benefit from the application of behavioral science to solve their problems. This book should help do that as it provides simple, practical advice for marketers to apply the latest thinking to their brands."
The Choice Factory is written in an entertaining and highly-accessible format, with 25 short chapters, each addressing a cognitive bias and outlining simple ways to apply it to your own marketing challenges.
Richard Shotton is Deputy Head of Evidence at Manning Gottlieb OMD, the most awarded media agency in the history of the IPA Effectiveness awards. He started his career as a media planner 17 years ago, working on accounts such as Coca Cola, 118 118 and comparethemarket.com, before moving into research.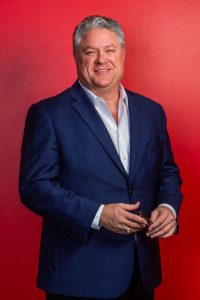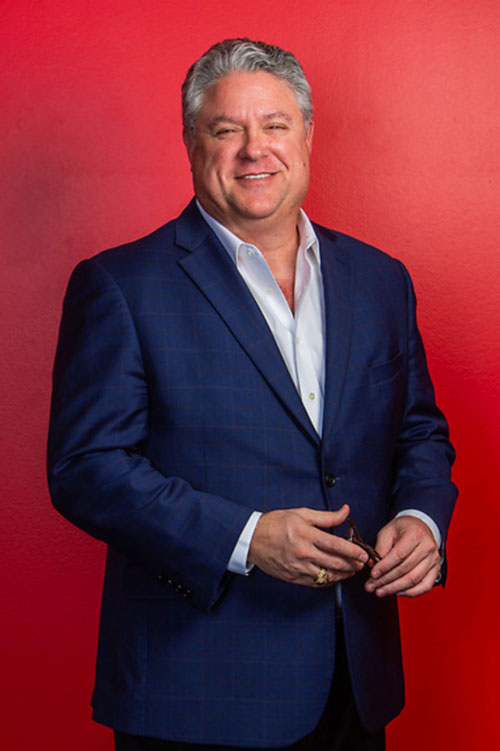 About Hallaron Advertising Agency
Mike Hallaron is principal partner and has served as director of accounts at Hallaron Advertising Agency in The Woodlands, Texas since 2003. The agency works closely with clients divining advertising strategy and implementing effective, award-winning campaigns. More than just an idea shop, Hallaron is a full-service agency focused on increasing client's sales using TV, radio, mobile, Web, outdoor and social media.
(281) 299-0538
2002 Timberloch Place, Suite 420
The Woodlands, Texas 77380