Videos Drive Digital Marketing Results
Video marketers get 66% more qualified leads per year.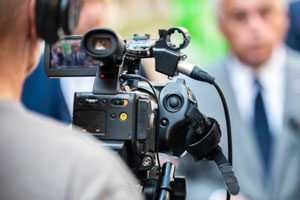 According to a 2019 study by Optinmonster, marketing initiatives that incorporate video get 66% more qualified leads per year. That's an incredible statistic, and it confirms the efficacy of video to tell your story and pique interest in what you are selling. The study also concluded that video marketers receive an additional 54% increase in brand awareness. This brand awareness assures that your brand stays "top of mind" with consumers. That means that if you didn't get the sale today, you are positioned well to get it the next time the customer faces a purchasing decision.
Additionally, 93% of marketers say they've landed a new customer thanks to a video on social media. This increased lead quality can be attributed to the brand education delivered through video. Not only do customers gain trust in companies, but they also educate themselves about the company or their product through interactive visuals. Video marketing is the ideal way to drive new business leads who are informed and share a positive view of your company or brand.
Social Media Customers Love Videos
Users are seeing more videos on every platform. Whether it's on blogs, Facebook, Instagram, or simply on YouTube, consumers are expecting more video content. According to the marketing trends website Animoto, videos rank #1 as the favorite type of content customers want to see from a brand on social media (State of Social Video Marketer Trends, 2018). The Animoto report indicates that 73% of consumers claim that they have been influenced by a brand's social media presence when making a purchasing decision. This statistic alone shows how videos are getting more popular with the passage of time. With video becoming a great influence on consumer decisions, it comes as no surprise that Instagram is on track to become the fastest-growing platform which uses video content to drive purchases.
Video is Driving Buying Decisions
Not only do videos keep users more engaged, but they also play an important role in their decision-making process. A survey conducted by Wyzowl shows that nearly eight out of every ten users have purchased a piece of software or app after having watched the brand's video (Wyzowl, 2018).
Increasingly, the power of video marketing pervades the entire buyer's journey, with 96% of online shoppers turning to videos to learn more about a particular product and/or service. Google describes videos as "indispensable" to your digital marketing gameplan. According to the internet giant, video influences internet shoppers by acting as an online list they use to be reminded of things they need to buy. Video also provides consumers with more information and confidence to carry out purchases, delivering critical product or service information as well as persuasive product reviews.
Conclusion
As for video marketing beyond COVID-19 and 2020, it will continue to be the insider's preferred digital marketing method for growing familiarity with your brand and products. The emotional and educational firepower of motion, color, and sound will remain the media platform of choice . There is no better way to attract customers, tell a brand story, or change perceptions than through the use of well-produced, strategically focused video. Used effectively, video marketing can expand your customer network and potential sales base not just now, but well into the future.
Notes & References
Optinmonster – Video Marketing Statistics: What You Must Know for 2020
https://optinmonster.com/video-marketing-statistics-what-you-must-know/
Animoto – 2018 States of Social Video: Consumder Trends
https://animoto.com/blog/business/2018-social-video-consumer-trends
Wyzowl – Video Marketing Statistics 2020. The State of Video Marketing
https://www.wyzowl.com/video-marketing-statistics-2020/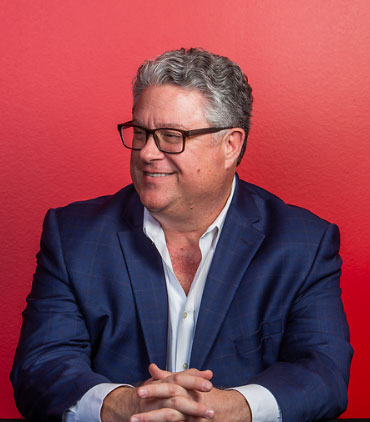 About Hallaron Advertising Agency
Mike Hallaron is founder and principal partner and has served as director of accounts at Hallaron Advertising Agency in The Woodlands, Texas since 2003. The agency works closely with clients supplying branding and advertising strategy and implementing effective, award-winning campaigns. More than just an idea shop, Hallaron is a full-service agency focused on increasing client's sales using branding, marketing, and media services.
(281) 299-0538
2002 Timberloch Place, Suite 420
The Woodlands, Texas 77380